Family style Mexican restaurant in West Des Moines, IA
Enjoy a spicy kick of south-of-the-border flavor with our authentic Mexican food at El Fogon in West Des Moines, IA. Our family-owned-and-operated restaurant serves authentic Mexican food, like tacos, enchiladas, fajitas, and much more. All our items, including our delicious tortillas, are made fresh daily using the best ingredients and produce. You can dine in with us for lunch or dinner or enjoy our convenient carryout service. We look forward to serving you.
SEE WHAT PEOPLE ARE SAYING
Went to El Fogon tonight & it was absolutely the best I have had in a long time!! I had the tacos barbacoa. I have never tasted anything like it, it was the best!! The hubby had chori pollo. He loved it & said it was the best he ever had! The staff was so friendly & the margaritas were so refreshing! I will return again soon!

Was greeted immediately upon arriving and seated with no delay. Once my meal was ordered it was delivered quickly piping hot. The menu is extensive and the food delicious. I had an extremely crispy, tender and overfilled Chimichanga that melted in my mouth. Can't wait to go back!!!

Loved the queso and the salsa as a start! Had the shrimp Tacos on their homemade tortillas and they were stuffed with shrimp, black beans, corn and assorted deliciousness. Service was very friendly and quick. We will be back very soon!

I got the shrimp tacos. Amazing. Great margaritas. Loved how different tacos have different salsas to top them. Like they think about how the food will pair. Not just coated mexi food in cheese.

We loved it! Great atmosphere, delicious food and a friendly staff. They forgot to bring our cheese dip but the food came so fast we really did not need it. We will be back! Can't wait to try it for lunch.

Our meal was fantastic, and we will soon return. Our group's entries included the El Fogon special, the zucchini boats, and tamales. The food is fresh, delicious, and reasonably-priced. The service is impeccable. In addition to an extensive lunch and dinner menu, the drink selection includes both current favorites and exciting new possibilities.
Authentic Mexican Cuisine in West Des Moines, IA
Bienvenidos! El Fogon in West Des Moines, IA serves delicious, flavorful, and authentic Mexican food for customers that want a south-of-the-border experience. From appetizers, salads, and soups to creative entrées, tacos, and fajitas, we have a little something for everyone. We want you to have a dining experience that gives you the real flavors of Mexican cuisine and culture!
Happy Hour Beverages
Wednesday House Margaritas are $3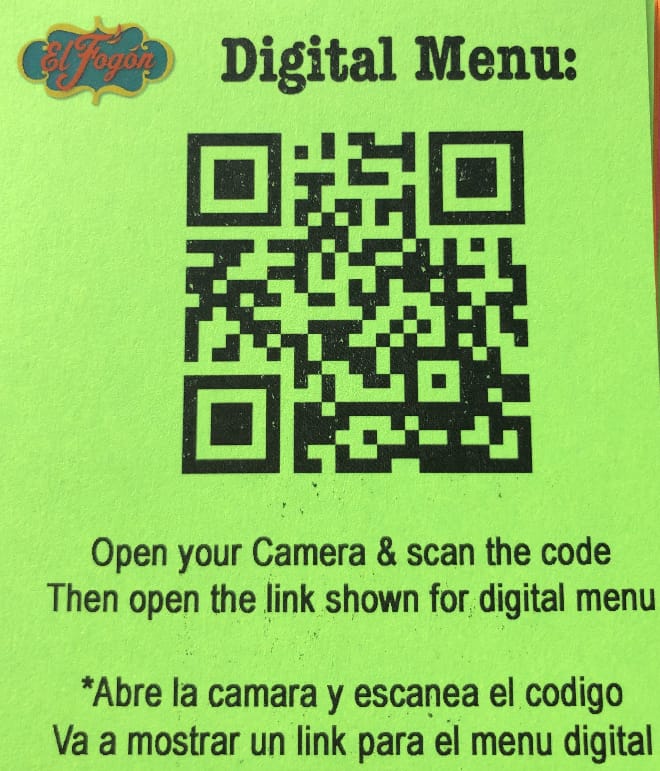 Where a New Tortilla is Born Everyday!
Table linens, chafing dishes, and serving platters, bowls, and utensils are provided for the buffet tables
Services include dining and buffet set-up.
Other services are available upon request
Fees are based on one server per 25 guests
A gratuity is charged for full service catering
Minimum 20 guests
Table linens, chafing dishes, and serving platters, bowls, and utensils are provided for the buffet tables
A rental fee of $75 to $95 for the buffet equipment may be charged depending upon the size of the event
Food is packaged and delivered hot or cold, as appropriate, in disposable aluminum pans and set up buffet style
Disposable serving utensils are provided
Disposable plates, flatware, cups, and napkins are provided for .50cents per person
A delivery fee may apply
Extensive Catering Services in West Des Moines, IA​
Let El Fogon's in West Des Moines, IA help you with full service catering at your casual or formal event with all your favorite menu items and our attentive staff at your service! Delicious, authentic Mexican food is our specialty, and we are happy to provide accommodate our clients' wishes with other custom offerings.
Corporate Catering
Private Parties & Venues
All of our delicious menu items along with frozen and rocks margaritas, cocktails, beer, wine and our professional staff are available to serve your guests. Our extensive catering services include full service catering, buffet set-up service, and basic delivery service.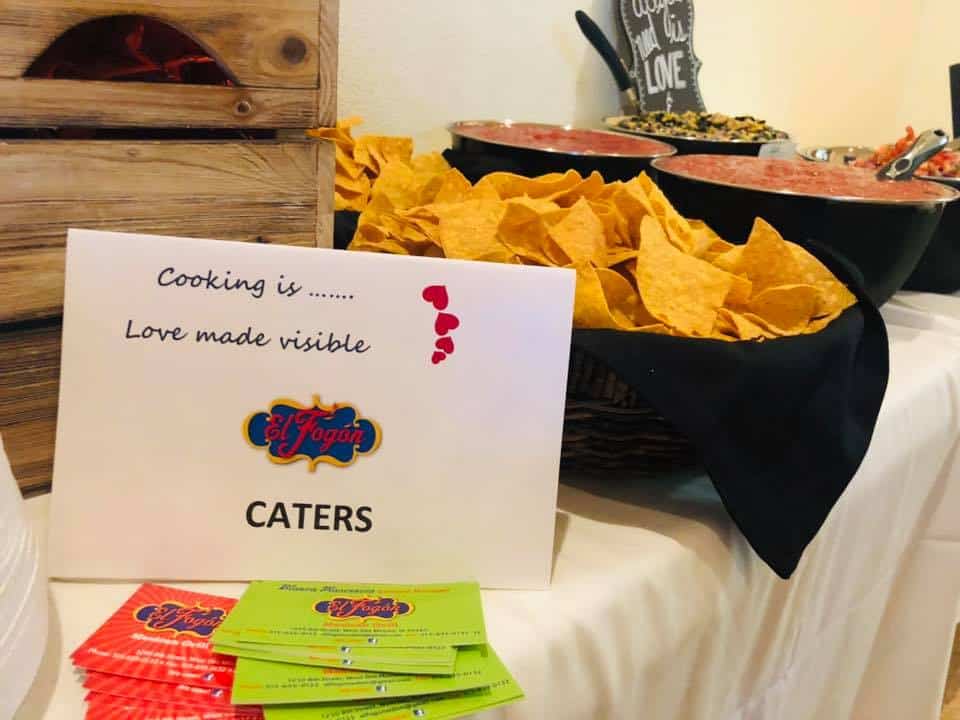 Authentic Mexican Cuisine Experience in West Des Moines, IA
Visit El Fogon in West Des Moines, IA​​
Monday
11:00 AM - 10:00 PM
Tuesday
11:00 AM - 10:00 PM
Wednesday
11:00 AM - 10:00 PM
Thursday
11:00 AM - 10:00 PM
Friday
11:00 AM - 10:30 PM
Saturday
11:00 AM - 10:30 PM
Sunday
11:00 AM - 09:00 PM


Mon-Thu      11:00 AM – 09:30 PM
Fri                 11:00 AM – 10:30 PM
Sat                11:00 AM – 10:00 PM
Sunday         11:00 AM – 09:00 PM


Copyright 2018 | Elfogondsm.com | All rights reserved.
Images provided on this website are for personal, non-commercial use. Republication, retransmission, or reproduction of such images is strictly prohibited.